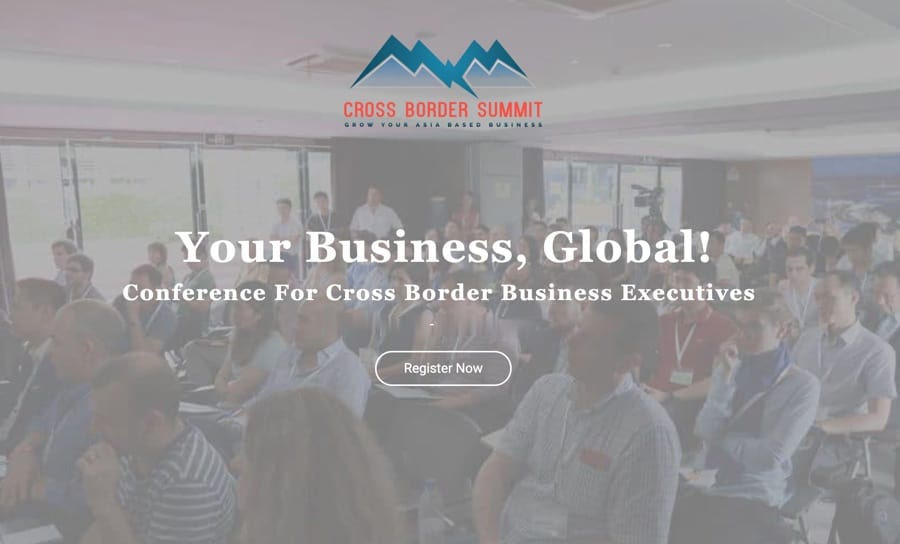 Doing Cross Border Business?
---
Get Alerts for Cross Border Summit!
---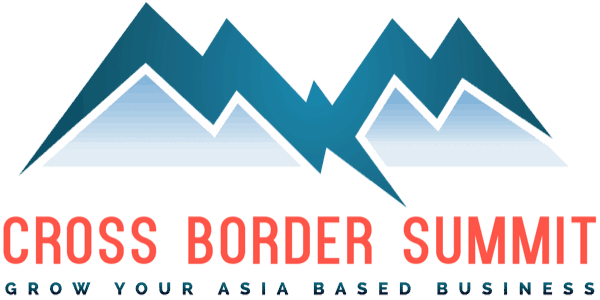 Enjoy Early Discounted Tickets
Get your ticket before Feb 28th and the discounted price. Grab it before it moves to next price level!
Cross Border Summit Mentioned in Forbes!
"Cross Border Summit: Held in Shenzhen, China, on [20-21 April, 2018], this event encourages international participation among industry leaders in cross border commerce between China and the rest of the world with content related to marketing, management, manufacturing, and technology. There are numerous roundtable discussions and networking sessions to encourage collaboration and idea generation. This event is hosted by Global From Asia, which also has a fantastic podcast about doing business in China."
- 12 Business Conferences In China You Should Attend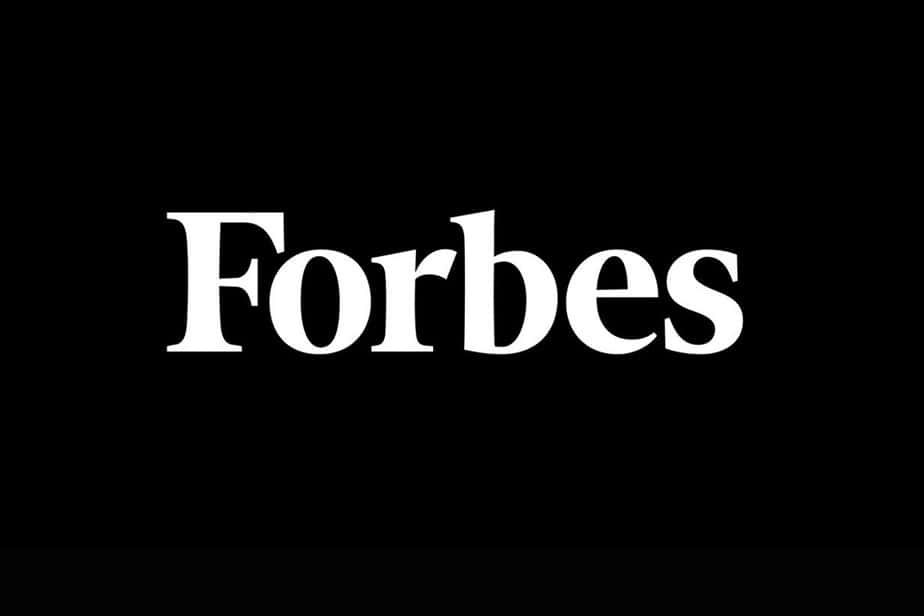 View Article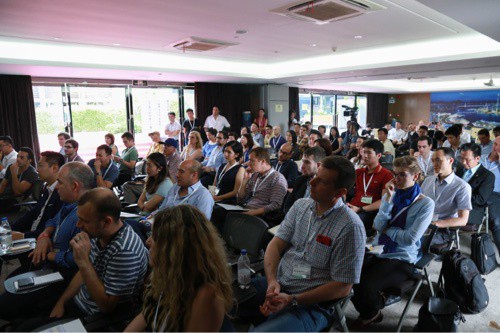 Engaging speakers and valuable content.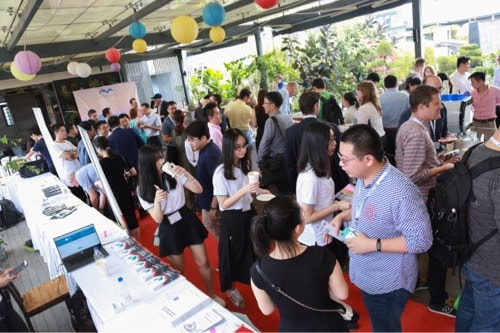 Networking with other high level cross border business executives.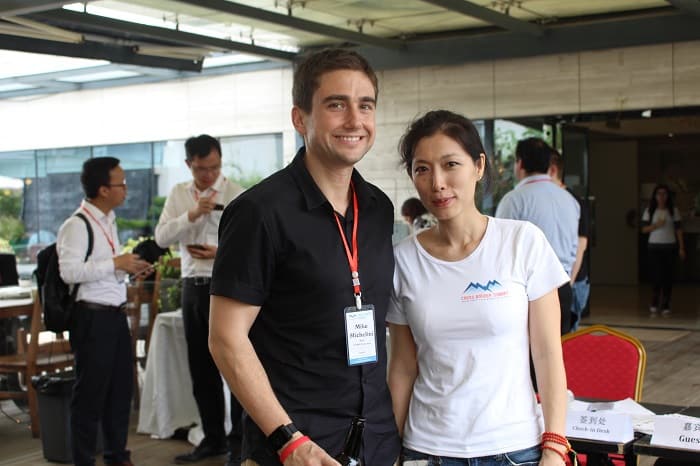 Have a great time and make lasting relationships.
Export B2C E-Commerce
For Businesses Selling From Asia
One side of the Cross Border Summit is to get insights on marketing and operations for your Asia based international company.
Amazon FBA Marketing Strategies

How to optimize and grow your Amazon business in today's market.

Doing Business Overseas

Cultural differences in pricing models, negotiating style, time-to-market, delivery expectations, and more

Pricing Models That Work

What is valuable to overseas buyers? What can you charge more for and what are you expected not to charge for?

Quality Expectations

What do overseas buyers expect in your quality control processes? How can you benefit and profit by making, selling, and standing behind higher quality goods? What that means: quality inspections, managing returns and credits to your customers and more.

Product Trends

How to help your customers design products that will sell well in their countries, be reliable, and still cost effective for everyone
Import, Chinese E-Commerce
For Businesses Selling Into China
One side of the Cross Border Summit is to get off on the right foot for your China e-commerce business expansion. Learn from people, on the ground, in China.
Cultural Differences

This is where you need to put some "tender loving care" into making sure you respect the local culture and way of doing business.

Time To Market

What are some realistic expectations you can set for your business to grow and expand in China. We all know its not the same as America and other parts of the world - hear it first hand.

Negotiation Tactics

You think you know how to bargain? How about in China? Hear stories and case studies from people who have been around the block and back.
Watch Last Year's Hong Kong TV Coverage!
"I'm having a great, great time [at the Cross Border Summit]
So much useful information they are sharing."
"watch this conference by Michael here in China. Reminds me a lot of what Loic and Martin is doing at Leade.rs with doing a high quality, extremely curated speakers and audience" - Tak Lo
"I was speaking there last year, and it was pretty well organized." - Renaud Anjoran Smart China Sourcing
" The first annual Cross Border Summit was an action packed day of learning and networking with other e-commerce and international business traders" - Shenzhen Party
Meet Quality People
Don't waste time in Asia talking to talkers! Instead, meet high level and qualified business owners at our closed event!
Quality, Private Learning
Hear from speakers who have been in your shoes. Sharing insights and battle stories that are not common to be found anywhere online!
Round Tables
Get matched up with like minded business owners. We have break out sessions to cover the many different industries and business models you are in. Learn from peers!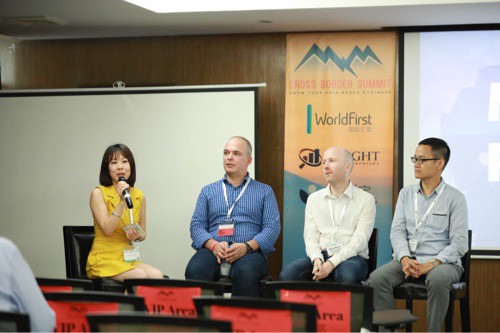 Learn from the experts in this complex industry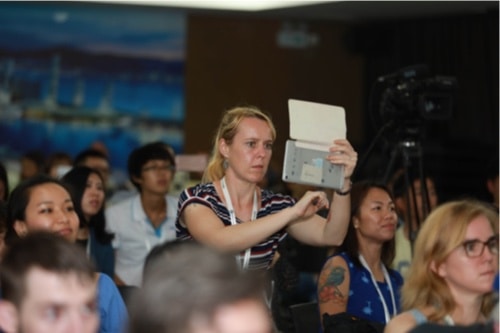 Grab this in person event and capture the chance
Our Vision: Massive Opportunities For Businesses To Go "Global From Asia".
Global From Asia is about leveling the bar. It represents the trend that business can be done from Asia. But you need the right skillset and the right mindset to succeed. That is where we come in and help.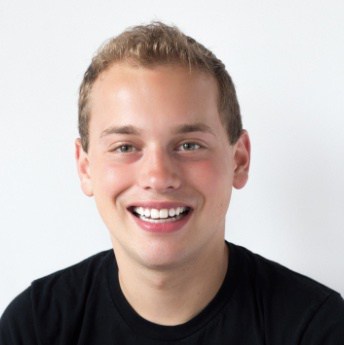 Will Tjernlund Amazon Seller Goat Consulting Will Tjernlund is an expert Amazon seller and consultant. He learned the trade by teaming with his brother sell millions to and on Amazon.com. Now he spends his time running Goat Consulting which works with companies from start ups to publicly traded companies helping them reach their full potential on Amazon.com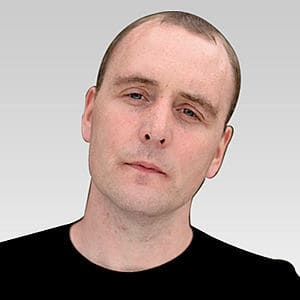 Danny McMillan Host Seller Sessions Based in London, Danny is a survivor of the former music industry and serial start up entrepreneur. For the last few years he has focused on Amazon FBA. He is also the host of Seller Sessions the advanced marketing show for Amazon sellers.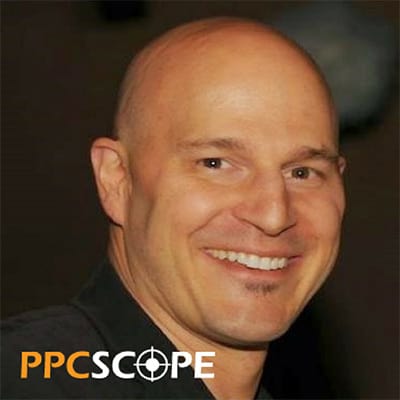 Brian Johnson Founder at PPCScope.com and Amazon Advertising Consultant My career has spanned across technical, marketing, and entrepreneurial pursuits. My current expertise is in helping sellers advertise their private label and branded products on the Amazon marketplace, focusing upon Sponsored Products- and Amazon Marketing Services- advertising. I have co-founded companies in training in advanced advertising strategies, in advertising analysis and optimization software, and have built an advertising community of Amazon sellers on Facebook.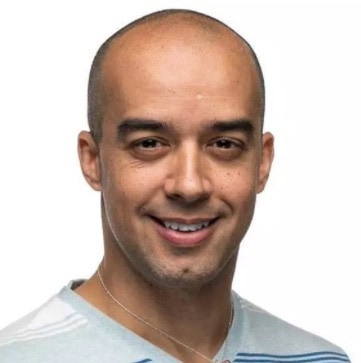 Anthony Lee Taiwan Anthony is a published author and speaker on advanced Amazon marketing. As COO of Zonblast he has overseen the launch of over 2,000 products. Within the community Anthony is highly regarded by his peers for his data driven approach.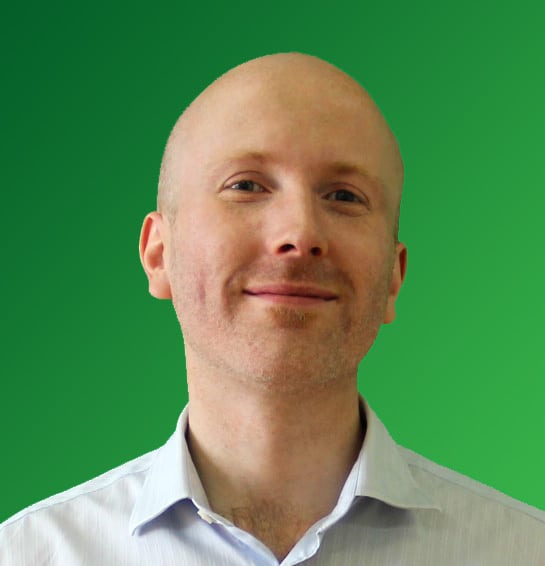 Matthew Brennan WeChat Expert, Author, Keynote Speaker, Workshop Trainer, Consultant, Co-Founder China Channel Matthew is a keynote speaker and training host on the topic of WeChat. Regularly quoted in international media (Forbes, Bloomberg, The Financial Times, BBC, TechInAsia), his company organizes China's largest WeChat marketing conference series for international companies. Matthew works primarily with international businesses to help form and implement their WeChat platform strategy. He holds 12+ years on the ground entrepreneurial experience in mainland China. His book 'Building your Business through WeChat' is due for release later this year.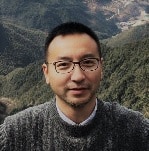 Max Wang Founder Long Fei Xiang Max has extensive and deep logistics and international trade business management experience and industry understanding. He has served senior management positions at companies including well-known international logistics companies Expeditors, CEVA and DHL. Long Fei Xiang is committed to take pressures off importers and exporters by taking care of their logistics problems in terms of operational efficiency. It aims to help customers focus on their core business and stay competitive. Its core business includes Qianhai Free zone cross-border bonded business, overseas direct mail business, general trade import business services integrated service platform.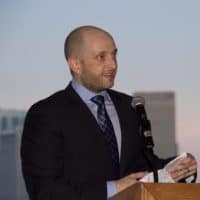 Esteban Kadamani Managing Director Infinite Windows LLC Esteban is an entrepreneur, visionary, and a hard worker. He's an expert in the construction industry, has 5 years working experience with Chinese businesses, and an importer and exporter with a passion for turning ideas into reality and helping others achieve their dreams. Always family first with strong connections in Colombia, Ecuador and Peru. Cartagena is his hometown, but Miami is where he lives and works. He's fluent in English and Spanish as well as learning Mandarin for the past two years.

---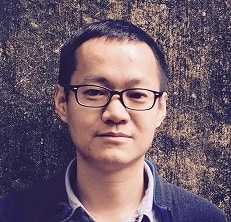 Chance Jiang CEO Chatek.co Chance is CEO of Chatek.co, a startup building technologies that enable marketplace on social networks.He is also Director of Startup Grind Guangzhou. He co-founded welomo.com (2012-2014), the 1st connected hardware on WeChat offering millions of users instant photo printing. He was also the co-founder and designer of Feyin.net, a 2G wireless receipt printer with dead-simple cloud API (2010-2012).He's been an active member in Guangzhou's tech community, from organizing events to mentoring other startup entrepreneurs.

---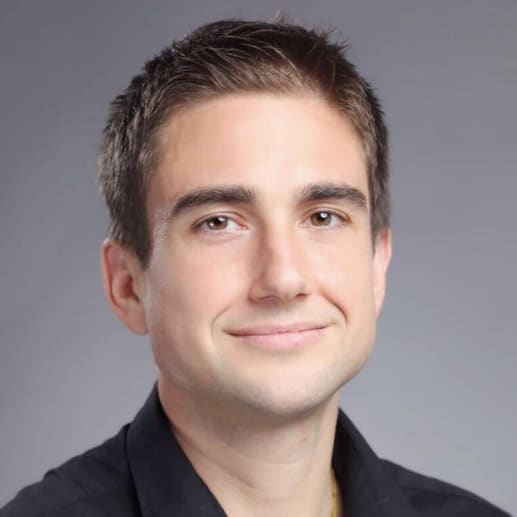 Michael (Mike) Michelini Founder & Host Global From Asia American social media & E-Commerce & SEO specialist being China since late 2007 a true business connector. He is passionate to help companies do business in China, and help Chinese companies to grow in the overseas market. He started GlobalFromAsia.com, a Cross Border E-commerce Community, GFA. It is a platform for cross border business owners to learn, network, and make business partnerships, and grow their global business.

---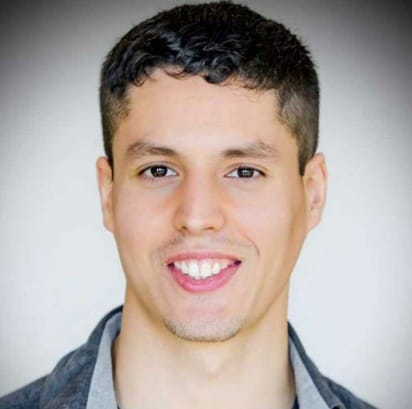 Daniel Fernandez Founder AMZclever Daniel runs an Amazon marketing agency that specialized in PPC. An entrepreneur and expert in cross-border ecommerce, copyright, and marketing. Daniel has a wide-ranged skill-set that is built on the foundation of getting products into the hands of the end-user. As an extensive traveller, for both business and pleasure, Daniel has a global perspective and with his well-traveled knowledge understands the ins and outs of supply-chain logistics, international trade, and going from 0 to 1 for any type of product.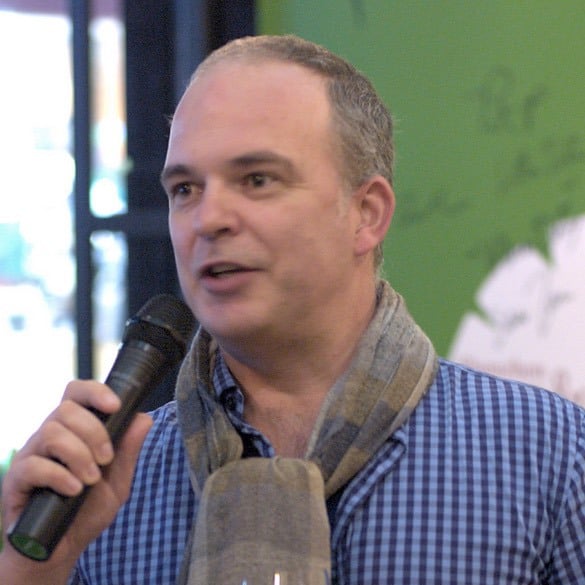 Glenn Ball Owner and General Manager Nogogo Online Groceries Nogogo Online Groceries is South China's largest online home delivery service of its type and is a complex business with over 8000 product lines, from 60 different Countries , employing 40 staff and operating out of both Shenzhen and Guangzhou, and servicing the PRD and PRC . Nogogo plan to expand to other cities in the future . USA Co Shop is an import and distribution company that specializes in importing and wholesaling famous foreign brands . USA Co Shop has sales representatives in the following major cities : Shanghai , Beijing , Guangzhou , Tianjin , Chengdu , Wuhan , Qingdao , Harbin and More.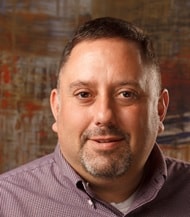 Andy Church Problem Solver Insight Quality Services – Third Party Sourcing & Quality Agency With over 20 years experience in Retail, Manufacturing and Quality Assurance and 12 years living in Shenzhen, China, Andy founded Insight Quality Services. Insight works with retailers and vendors from North America and Europe providing quality assurance and sourcing services primarily for private branded product.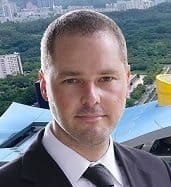 Winston Sterzel Owner Bridging Borders LTD Winston is the first China video blogger famously known under the username SerpentZA. He has been in China for over 10 years. His popular YouTube channel discusses cultural differences between East and West and has advised companies on the transition between these cultures for years.

---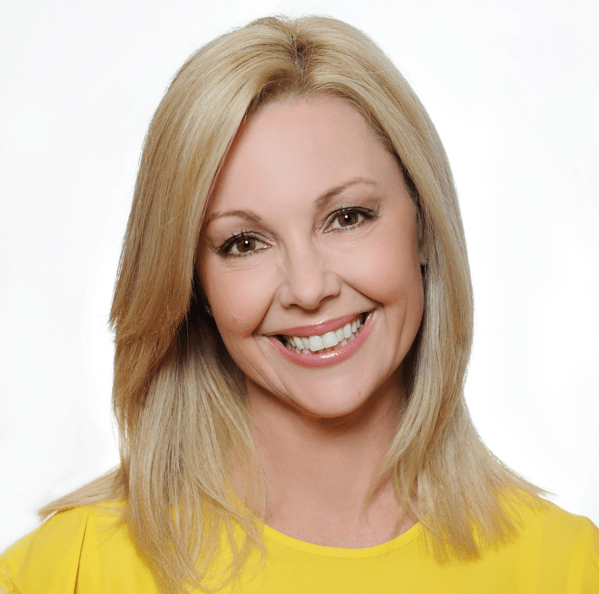 Nicole Webb Journalist, Writer, Presenter, Media Consultant and Master of Ceremonies Nicole spent 20 years in Australian television as a reporter, producer and presenter. A key player at 24 hour news channel Sky News for a decade. Nicole's work has included hosting premier business awards in Hong Kong, China, the Philippines and Australia, presenting corporate videos across Asia Pacific and media training and consulting for various companies; as well as a guest on RTHK Radio 3's morning show as an expert blogger. Nicole's wide-ranging articles from lifestyle to political pieces are regularly published in magazines and online publications around the globe.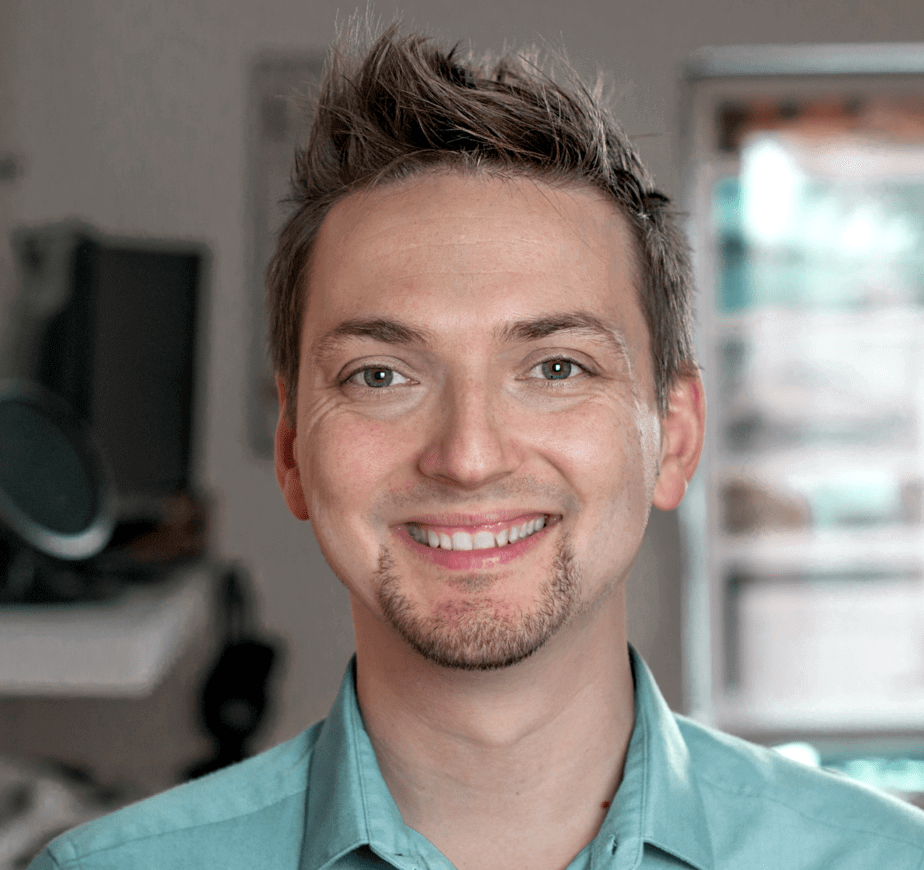 Marcin Hashevsky Founder & Consultant Amazing Work System Serial Entrepreneur and an Amazon seller from Poland based in Ireland. Consulting on online business systematization. Marcin helps sellers start systematizing their online business so they can spend less time in operations and more time on vision and growth, or simply spend more time with their families.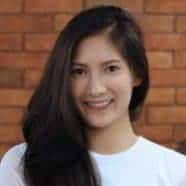 Kim Leitzes Kim Leitzes is the founder of ParkLU, an influencer marketing platform connecting consumer brands with WeChat, Weibo and video content creators in China. After moving to China in 2010, Kim successfully built a digital marketing agency specializing in content and social for cross-border e-commerce, working with Fortune 500 companies and SMEs. Realizing the effectiveness (and challenges) of influencer engagement in China, Kim decided to combine data-driven technology with community know-how, so brands and influencers can find the perfect fit. ParkLU's cloud-based software makes it easier to find relevant influencers, collaborate on content, and measure impact.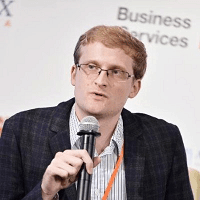 Leonhard Weese Mentor Supercharger Fintech Accelerator Leo is excited about micro economics, statistics, debate, logistics and cryptography. Now he is Connecting all things Bitcoin as well as helping FinTech startups find the right angle to payments as well as make sure their privacy, security and Blockchain strategies are top notch.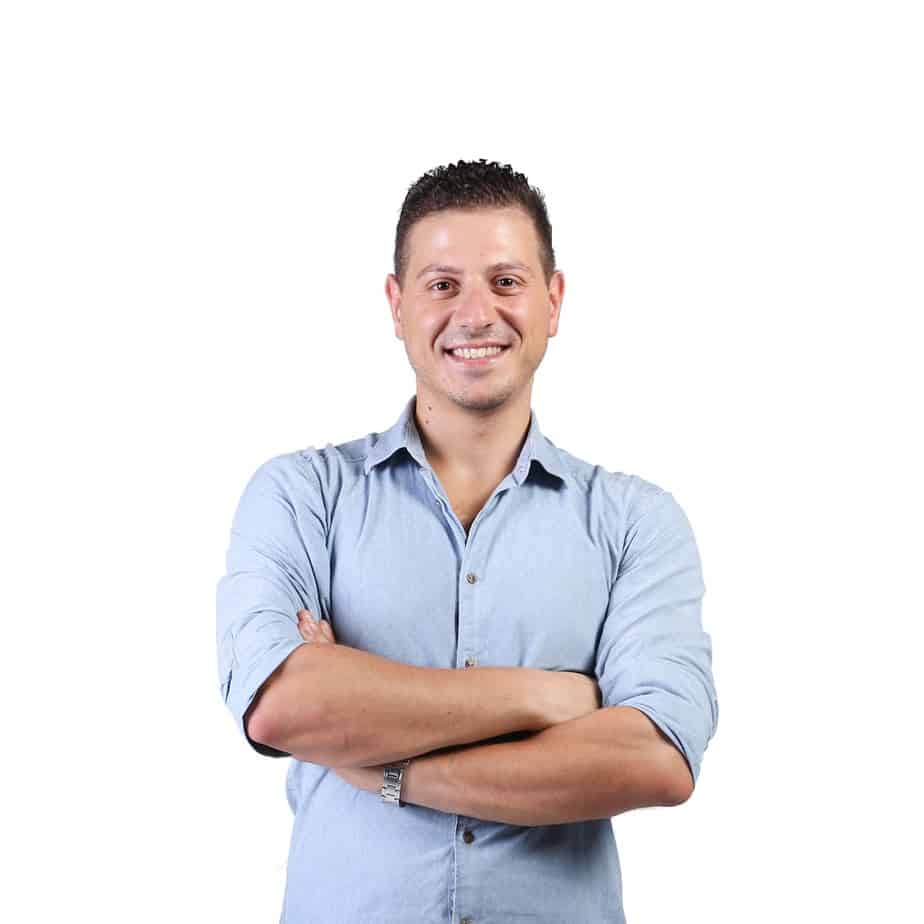 Davide Nicolucci Founder & Director Growth Hack Consulting HK Davide worked in SZ for 2 years with big-sized Amazon sellers and decided to open his own digital marketing consulting company to provide marketing services to Chinese sellers first, and now to EU and US sellers as well. He enjoys to both run workshops and to write blog articles to share useful tips about e-commerce, social media, amazon marketing, and to keep always an eye on what's the hottest trends.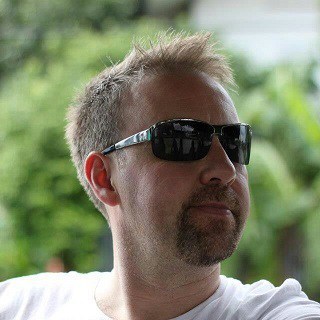 Chris Davey MD and Founder "Source From Asia" Chris is based in Zhuhai, China. He provides consultancy to multiple companies & Amazon sellers to help them navigate the maze of China sourcing. He also designs and sources his own private label brand of products sold worldwide via Amazon FBA. Expert in sourcing and new product development – 17 years of experience with the world-class manufacturer Bowers & Wilkins and 4 years in China leading a team of 14 buyers sourcing $30m+ of materials. Bowers & Wilkins (B&W) are the market leader in the design and manufacture of high-end audio equipment.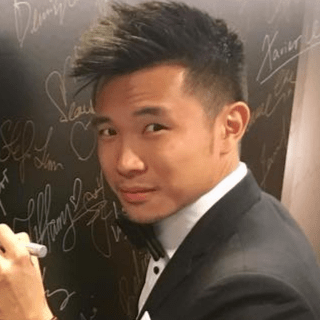 Gilbert Joa Co-Founder and President Hong Kong Prime Golf Society Born and raised in New York, Gilbert came to Hong Kong in 2011 without any contacts. Since then, Gilbert has been active in the startup community, from the birth of the first accelerator BootHK, to being one of the first 100 members of the co-working space Cocoon. In 2012, after picking up golf, he started a niche community for golfers which later transitioned into The Hong Kong Prime Golf Society, for which he is the Co-Founder and President. Gilbert is also the 2018 President of Hong Kong MBA Toastmasters Club.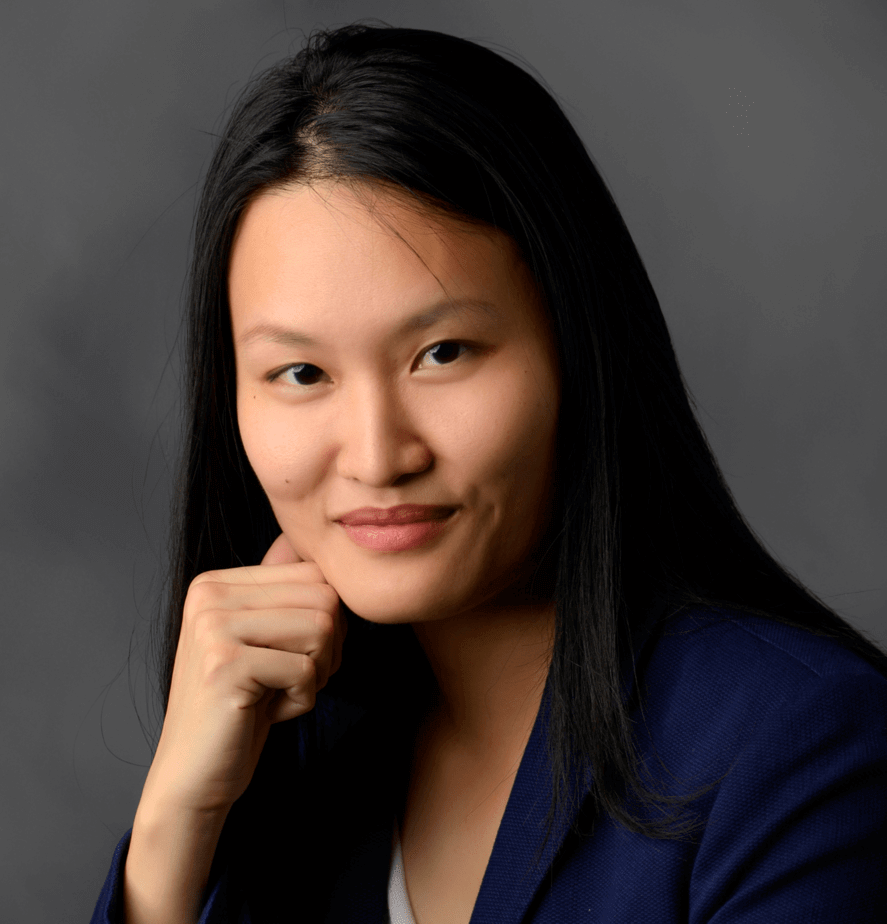 Freda Wan Freda is a consultant helping brands from the US and Europe navigate the China market. She previously helped an American retailer enter the Alibaba Tmall Global marketplace, and has advised European and Hong Kong apparel and food brands in their digital transformation. Her previous experience includes B2B marketing and communications at Rolls-Royce Beijing, and public affairs consulting for airlines and utilities in Asia. She is currently based in Hong Kong.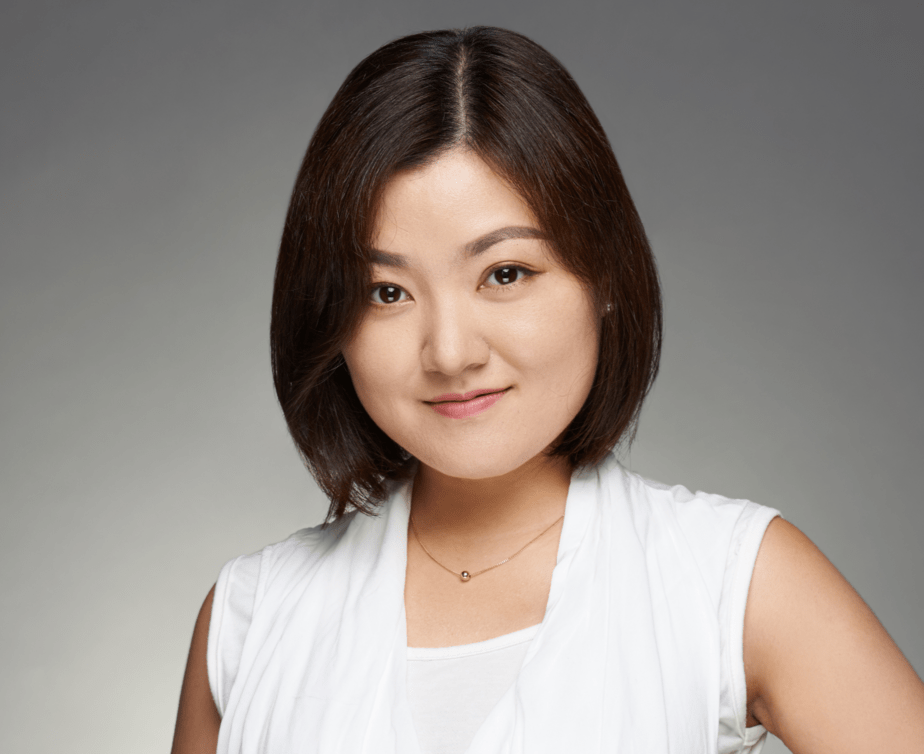 Eva Yoo "Eva Yoo is originally from Seoul and now works as a writer at TechNode in Shanghai, focusing on WeChat, new retail and WeChat stories. In the past she wrote with Korean tech media platform beSUCCESS, and has spent time with dozens of entrepreneurs in both Silicon Valley and Tel Aviv reporting on tech culture in the world's biggest innovation hubs. Eva is a frequent speaker in Shanghai (Burberry, Rotary Pagoda, Jipyung lawfirm) and Korea (Korean VC community, Korean angel investors organization, Startup Alliance, KT, NEOWIZ and D.CAMP) and writes her startup stories about Israel, Silicon Valley and China on her blog EvaNote. She also hosts a YouTube channel, ISUP, where she has interviewed dozens of tech-preneurs."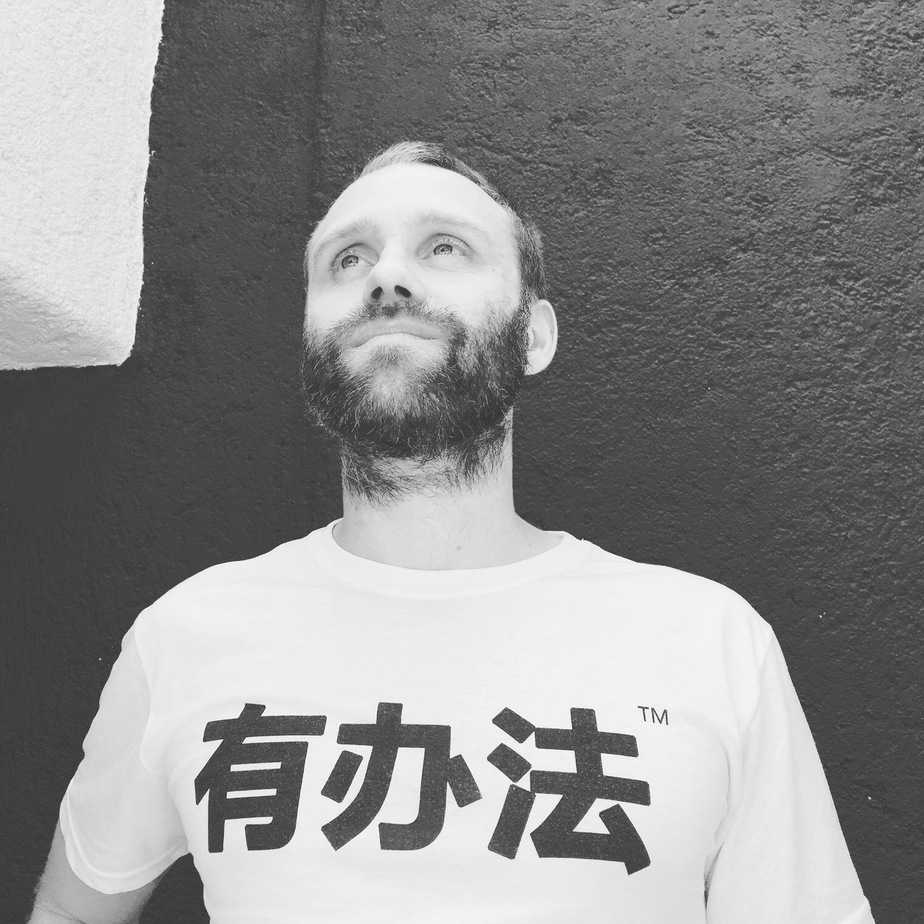 Michael McGillicuddy Founder Youbanfa Capital "Having taught people from around the world using and investing in Bitcoin, as well as hosting the successful Bitcoin Startup Parties and Bitcoin and Cryptocurrency Masterclass, Michael McGillicuddy has made it his mission to help people to profitably transition in these interesting economic times. Michael learned Austrian economics while living in Australia in 2011 and successfully invested in precious metals before using the proceeds to begin his first business, Peanut Butter Americano (www.pbamericano.com) - The best peanut butter in the world. An international man, Michael came to Shenzhen in 2014 and became the CFO and later CEO of Stella's International Learners' Academy before moving on to pursue his passion of financial education around China and the world through his company, Youbanfa Capital."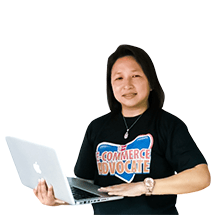 Janette Toral Janette has been promoting the growth of e-commerce in the Philippines since 1997. She is the site owner of DigitalFilipino.com. She is the E-Commerce Program Head and Lead Trainer for the Certified E-Commerce Specialist, E-Commerce Entrepreneur, and E-Commerce Professional Program (in partnership with the Asian Institute of E-Commerce College. She is a co-founder of i-Metrics Asia Pacific Corporation – makers of the E-Commerce Intensity Index, E-Commerce Maturity Scorecard. E-Commerce Monitor.
So What's The Agenda?
---
Asia is becoming a leader in global business, and in order to keep on top of the changing trends in the world, we need to look to this part of the world.
The Cross Border Summit is an annual conference bringing together top e-commerce cross border business leaders from around the world to share expertise about business strategy, marketing, team building, and other strategies to stay ahead in today's global world. While internet and technology has done amazing things to improve society and business, it has sprouted competitors from around the globe. Keep on top of these trends by attending the Cross Border Summit!
Pre-Event: Thursday April 19, 2018
14:00 - 18:00

Mastermind
Selected speakers will host an intimate mastermind round table with VIP ticket holder guests.
19:00 - 22:00

VIP Dinner
Private dinner for VIP guests the night before the event officially starts
Day 1: Friday April 20, 2018
Theme: Growing Your Global Business
8:00 – 9:00

Registration
Get your badges and grab your seats. Start networking!
9:00 – 9:25

Welcome by Michael Michelini
Get this show on the road. Learn the format, the vision, and exciting announcements on the future of cross border business!
9:30 - 10:00

Leveraging Interpersonal Skills To Increase Sales Between China and Overseas Cultures
Gilbert Joa will inspire us on how we can use soft skills many of us forget about in today's day and age to stand out when making cross border business deals.
10:00 - 10:20

Building Systems In Your Ecommerce Business
Marcin Hashevsky shares an amazing system to scale your Amazon FBA business, or any business, to the next level with systems.
10:20 – 10:35

Tea Break
Tea, coffee, snacks, and networking with attendees.
10:40 - 11:00

Amazon Launching Strategies in 2018
Danny McMillan will get the crowd up to speed on what is working, and what isn't - when launching your product on Amazon in today's market
11:00 - 11:30

Differentiating With Videos
Winston Sterzel, China's First Youtuber, Shares with Us how video connects with us emotionally and gets people to take action
11:30 - 12:00

PPC In Amazon For Differentiation
Brian Johnson Shares what is critical in today's market - Amazon PPC, and how to stand out from the crowd, from beginning to ongoing.
12:05-14:00

Lunch
Lunch time alongside a live performance.
14:00 - 14:30

Leverage Wechat For Your Cross Border Ecommerce Business
Matt Brennan gets us in the right mindset for growing our ecommerce busineses in China with Wechat as the platform
14:30 - 15:00

Digging Through the Ecommerce Data
Davide Nicolucci helps us navigate the overwhelming amount of data in today's ecommerce landscape to find the gold.
15:00 - 15:45

Panel Discussions A: Amazon FBA Experiences
Panelists share their stories and experiences in their years of doing e-commerce and Amazon FBA
15:00 - 15:45

Panel Discussions B: Chinese Ecommerce Marketplaces
Learn what current ecommerce sellers in the China market are doing to stay ahead.
15:45 - 16:00

Tea Break
Tea, coffee, snacks, and networking with attendees.
16:00 - 16:45

Panel Discussions A: Crypto, ICO, & Ecommerce
What all this crytpo-mania means for me and my ecommerce business
16:00 - 16:45

Panel Discussions B: KOLs and Influencers for E-Commerce
How to stay ahead in ecommerce today? Get influencers, but what exactly is it and how to leverage them?
16:50 - 17:45

Round Tables & Networking
Connect with speakers and attendees in smaller groups (huddles) and recap what we learned today with actionable advise.
17:45 – 18:00

Closing Remarks
Recap of what we learned and accomplished today.
19:00

After Party
The Cross Border Summit is officially over at 6pm. We will have evening location for networking and continued conversations.
Day 2: Saturday April 21, 2018
Theme: Marketplace Growth
9:00 – 9:25

Audience Warm Up Session
Let's start day 2 off by taking select audience attendees and learning more about their businesses and goals.
9:30 - 10:00

PR For Your Global Ecommerce Business
Nicole Webb takes a break as one of our MC's and shares her knowledge doing international PR for companies inside and outside of China
10:00 - 10:20

Branding On and Off Marketplaces
Anthony Lee shares what is really takes to make a true brand, in the marketplace and off
10:20 – 10:35

Tea Break
Tea, coffee, snacks, and networking with attendees.
10:40 - 11:00

South America & China Connection & Opportunity
Esteban Kadamani gives us an overview of the growing opportunity between South America and China
11:00 - 11:30

Are KOLs the Way & Only Way?
Kim Leitzes gives us the insights we need to know how to deal with KOLs and how to leverage everything we can
11:30 - 12:00

Listing Optimization. Cutting Through the Crap
Will Tjernlund dazzles us with strategies for boosting our listing in today's competitive marketplace
12:05-14:00

Lunch
Lunch time alongside a live performance.
14:00 - 14:30

Fireside Chat
Chris Davey sits down and shares with us the story of leveraging sourcing and ecommerce to get a winning combination
14:30 - 15:00

Amazon PPC/AMS in 2018
Daniel Fernandez shares what is working and what isn't in paid advertising in 2018
15:00 - 15:45

Panel Discussions A: Manufacturing & Product Development Today
15:00 - 15:45

Panel Discussions B: Chinese Social Media entry and growth
15:45 - 16:00

Tea Break
Tea, coffee, snacks, and networking with attendees.
16:00 - 16:45

Panel Discussions A: Expanding To New Markets
We have many new markets opening up for ecommerce sellers. Let's get various local experts to share.
16:00 - 16:45

Panel Discussions B: Corporate and Cashflow
Do we have the right corporate structure in place? Are we maximizing the cashflow we have in our ecommerce businesses? Experts weigh in.
16:50 - 17:45

Round Tables & Networking
Connect with speakers and attendees in smaller groups (huddles) and recap what we learned today with actionable advise.
17:45 – 18:00

Closing Remarks
Recap of what we learned and accomplished today.
19:00

After Party
The Cross Border Summit is officially over at 6pm. We will have evening location for networking and continued conversations.
Post Event: Sunday April 22, 2018
10:00 - 13:00

Workshops
Intensive workshops from select speakers to follow up and act as an encore (additional fee, information coming soon).
10:00

Canton Fair Trip
We will be taking a bus to Canton Fair together, for more information check our Canton Fair trip page. This is only available to Cross Border Summit attendees.
Networking Here Will Be Like No Other!
---
We will have name tags so people can get to know each other more. You should also bring business cards so that you can network even more. If you need a private space to have a 1 on 1, we do have some smaller break out rooms where that can happen.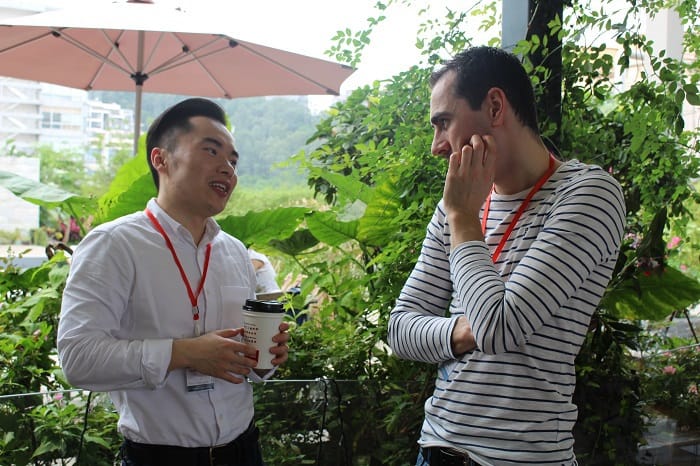 Make valuable international business connections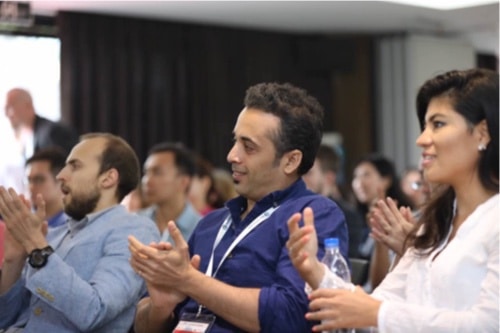 Experience a once in a lifetime live event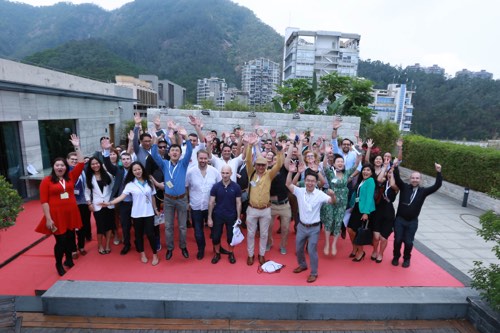 Take your global business to the next level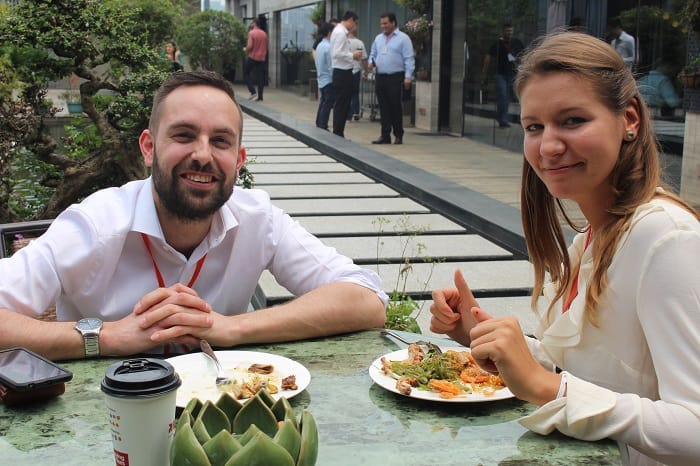 Take part in a quality event, good food, and friendly people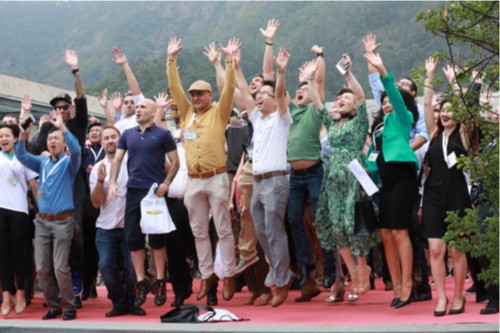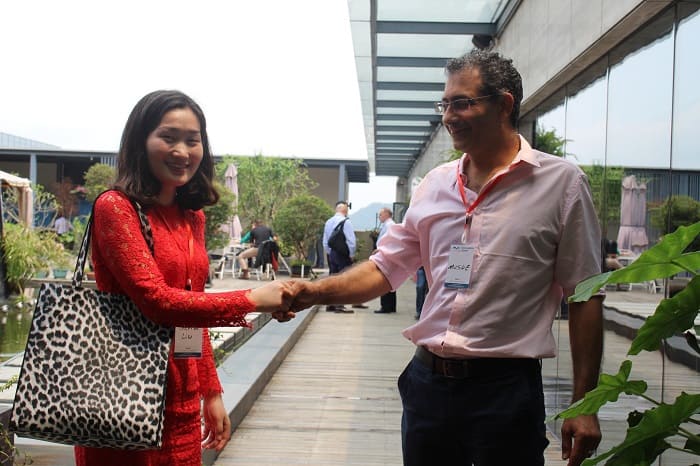 Make the most of your time and take this opportunity
What's the Deal?
---
So When and Where? Here's the gist:
Dates: 2 full days: Friday April 20, 2018 and Saturday April 21, 2018; 9am to 6pm each day
VIP tickets: Mastermind Thursday afternoon April 19, 2018; 2pm to 6pm
Evening Networking Opportunities to Engage With Other Attendees and Speakers
Food, Drinks: Lunch and morning & afternoon coffee/tea/snack times
Cost: Check Ticket Passes Below
Location: Shekou Net Valley, Shenzhen, China
Need Directions? We will help you out in FAQ below 🙂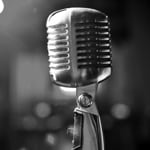 ---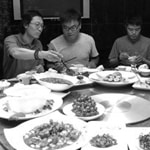 ---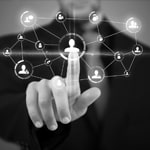 ---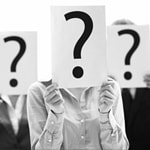 ---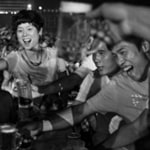 ---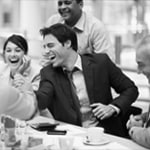 "The Cross Border Summit 2017 was indeed THE EVENT TO BE. I gained so much better tools regarding digital marketing and promotion. In consequence I feel more confident about the new skills when offering my Marketing & Branding services to current and potential clients. Ultimately I also got a new partnership with whom we are currently building something greater. I couldn't be more grateful than I am now."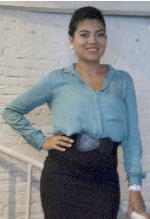 Carol Zurita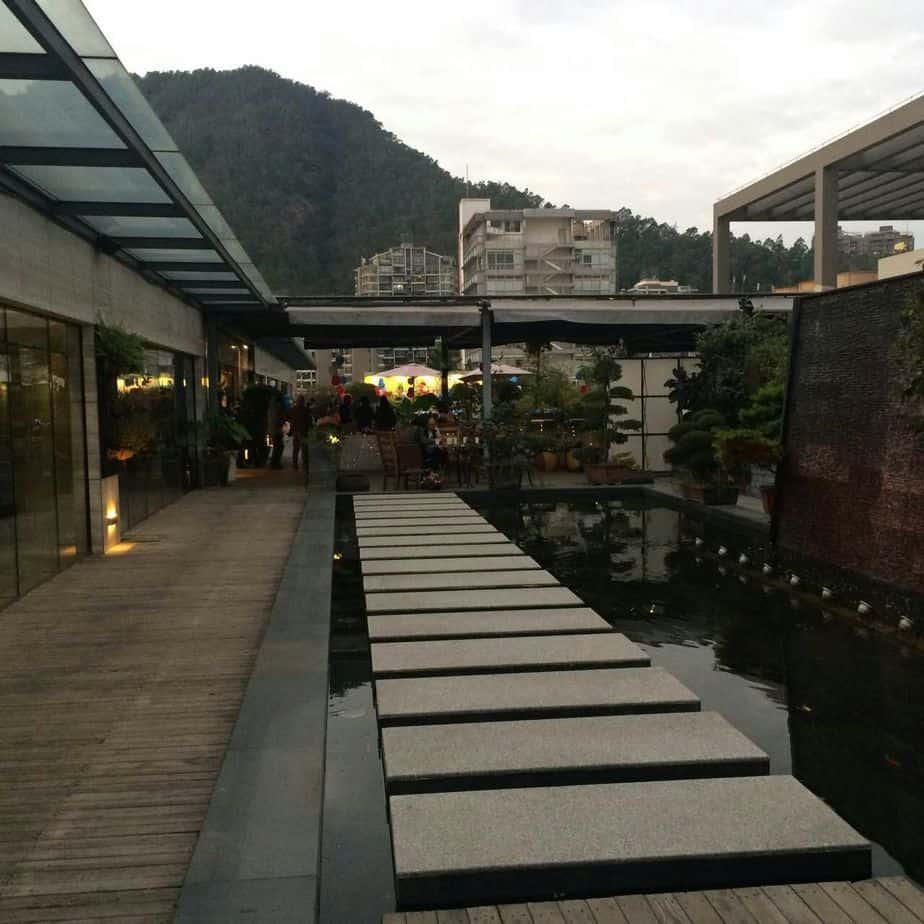 ---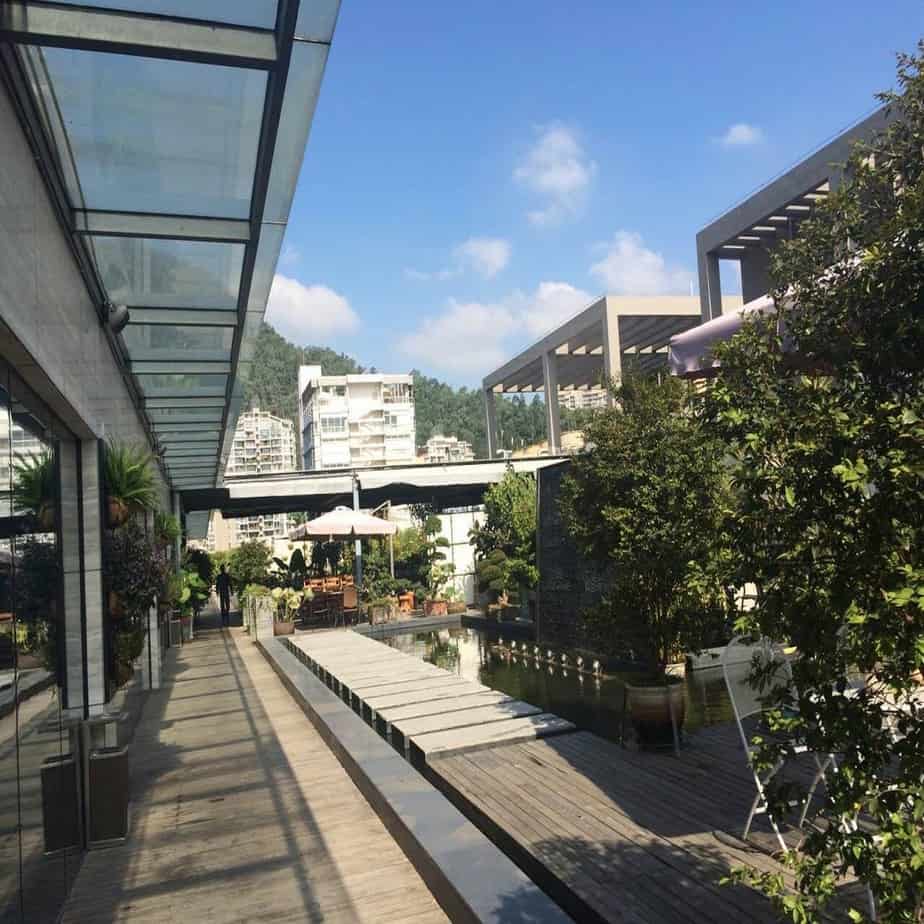 ---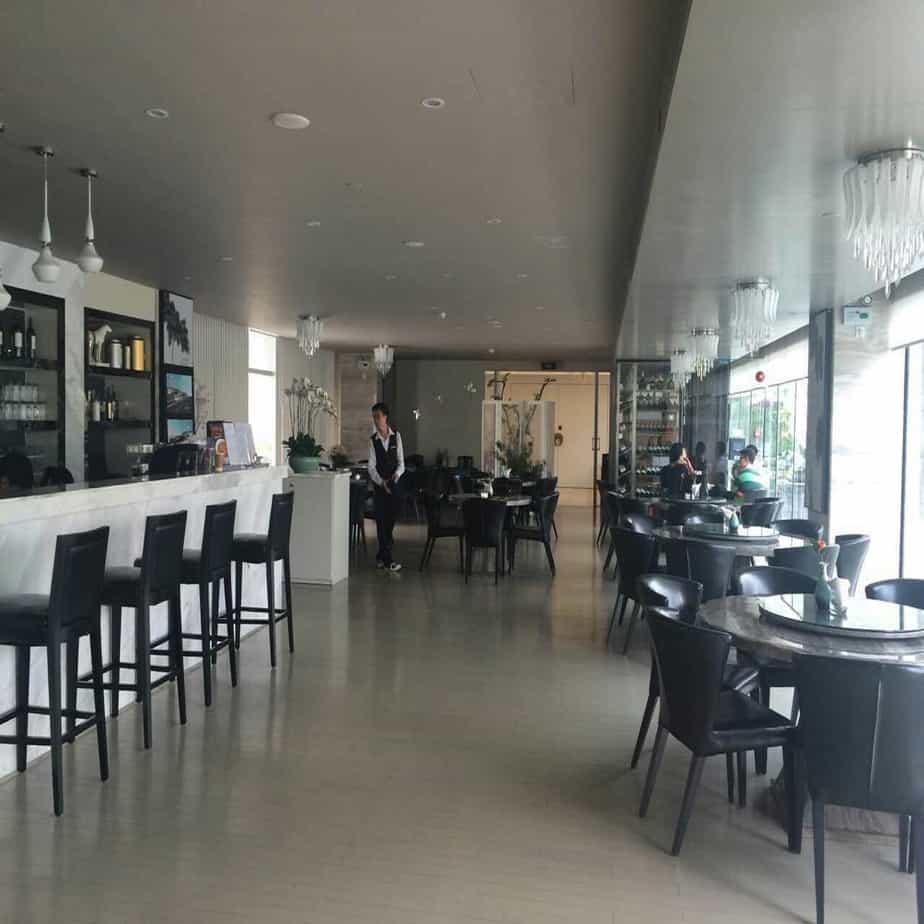 ---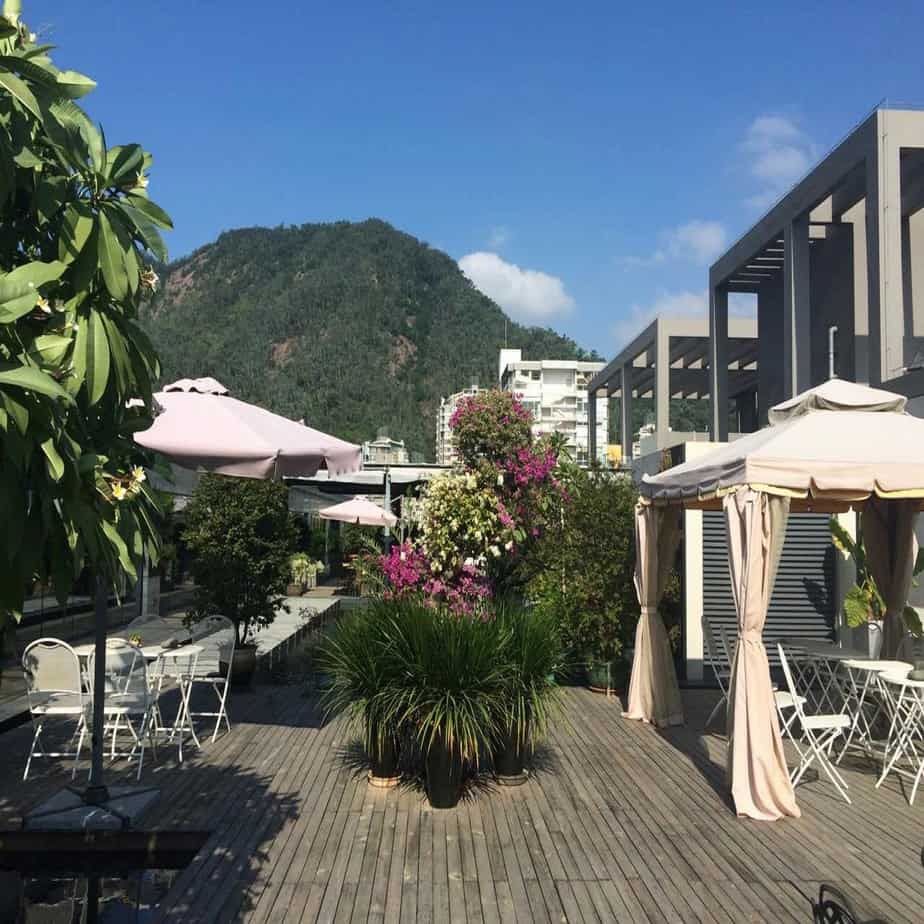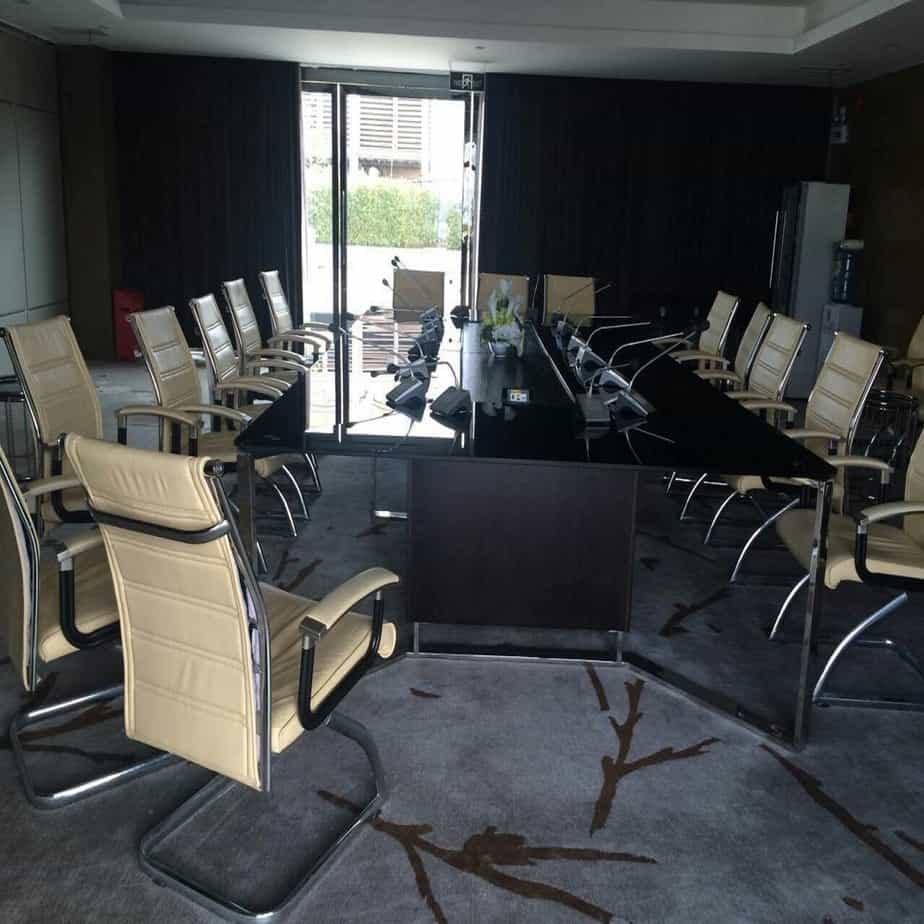 Detailed Directions Can Be Found On This Blog Post
Shekou Net Valley 蛇口网谷企业之家
English Address: 7/F, Block B, Technology Building 2, Gongye 6th Road, 1057 Nanhai Avenue, Nanshan District, Shenzhen, China
Chinese Address: 深圳市南山区蛇口南海大道工业六路科技大厦2期B座7层
Tel 电话:0755-26809118
Looking For A Hotel?
We Look Forward to Seeing You There!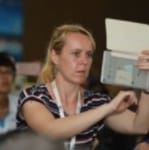 "I highly recommend the Cross Border Summit for any entrepreneur. I am not into trading, but I am a serial entrepreneur and I learned a lot from all the different speakers. It was also great networking. I got many new contacts and got different angles on my business from talking to them and listening to their suggestions.
I went home from that Summit with my head spinning and a big grin of all the possibilities, opportunities and new ideas I got from just these 2 days. If you miss this event, you miss a great chance to take your business to a new level! A must for every entrepreneur in China!"
~ Kathy
Venue Isn't That Big
Space Is Limited to 200!
---
Register Now For Our Third Annual Summit
So you ready to get involved? We offer different ticket options:
Option 1 - VIP Pass

Looking to go big! Nice, we like it. This includes general entry but with some nice touches: priority seating, night VIP and speaker dinner party, and half day mastermind session with top speakers (Thursday April 19 2pm to 6pm)!

Option 2 - General Entry Pass

Love the speakers and want to get access to this once in a lifetime experience! We're so happy you say that, the general pass gives you full access to the main event and speakers on both days.

Option 3 - Online Ticket

Can't make it to the event but want to get involved and learn? Based on popular demand, we have an online ticket that will get you into the Wechat group of the official event, as well as access to the recorded speaker sessions after the event.
Choose your ticket
Online Pass
$95 USD
Watch At Home
Full Access to Recorded Speaker Sessions
Wechat Group Access
Entry At Conference
VIP Perks
See You on the Summit!
General Entry Pass
$395 USD
Normally $475
Full Access to Event (2 days)
Lunch At Conference (2 days)
Priority Seating
Mastermind Session
VIP Evening Event & Speaker dinner
VIP Access at after parties
See You on the Summit!
VIP Pass
$645 USD
Normally $949!
Full Access to Event (2 Days)
Lunch At Conference (2 Days)
Priority Seating
Mastermind Session
VIP Evening Event & Speaker dinner
VIP Access at after parties
See You on the Summit!
---
Join Us!
members waiting to connect with you!
Meet the Team
Here's the team that is making it happen!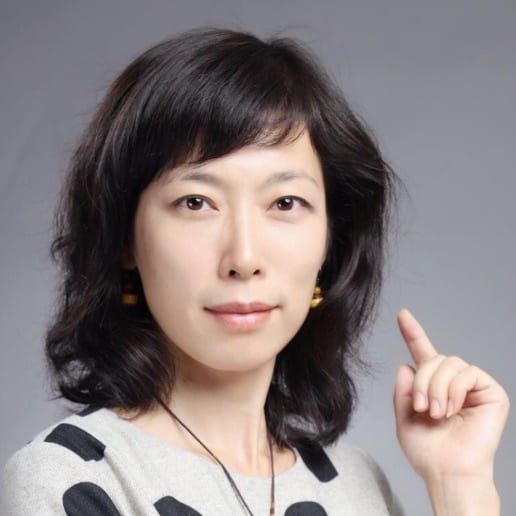 Wendy Wang
China Business Development
Wendy has a passion for connecting people. She has organized mobile app events in Beijing and worked in the high tech industry her entire career. She is a great business development professional who is putting her contacts to make this event spectacular.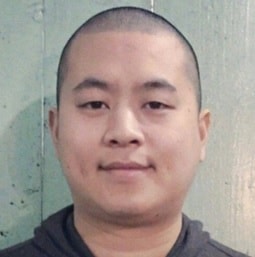 Wilson Blues
Event Manager
Wilson is a passionate e-commerce seller from China. He is helping on the local Chinese side of the event. He enjoys working on the Cross Border Summit to connect with international e-commerce sellers and make new friends.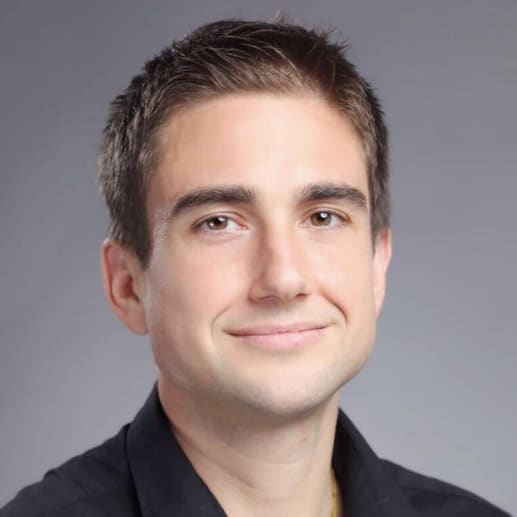 Mike Michelini
Western Business Development
Mike understands the needs and frustrations of foreign business owners in China. He has worked in ecommerce for 8 years and been in China close to 10. He is the host of Global From Asia and works hard to get the right information to the business community about business here.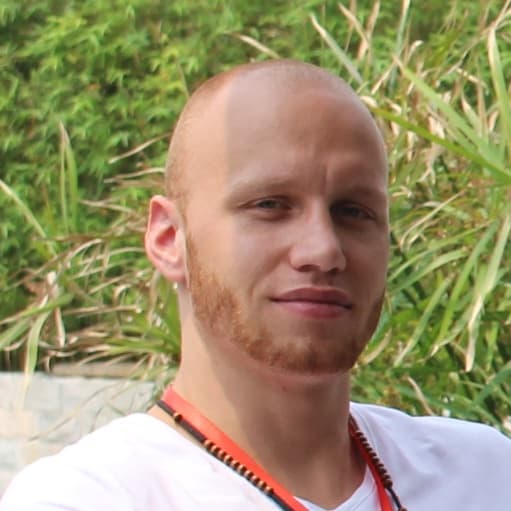 It was great to attend the Cross Border Summit. Personally for me it was the perfect bridge between manufacturing and selling products in and to China. Most valuable for me was to get solutions from specialist and keynote speakers directly one on one. - Stephan Thaerigen.
This day is amazing so far, such amazing speakers, I have learnt a lot of Amazon stuff today, you CANNOT miss this event next April! Check out Global From Asia #crossbordersummit - Chris Davey.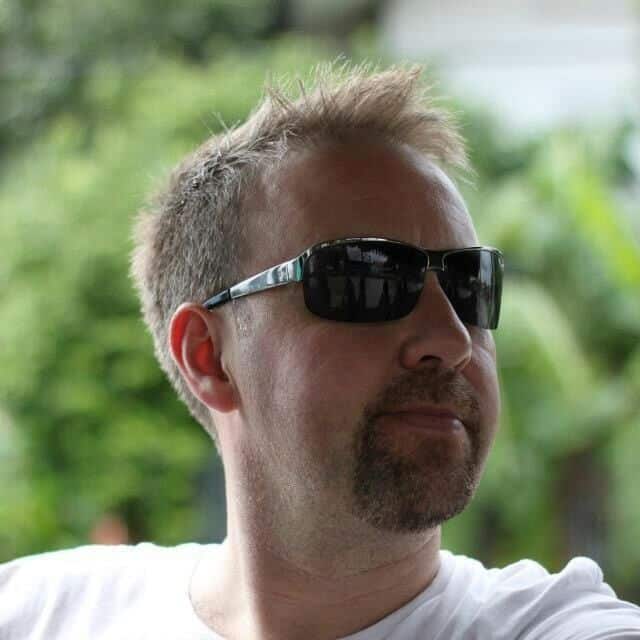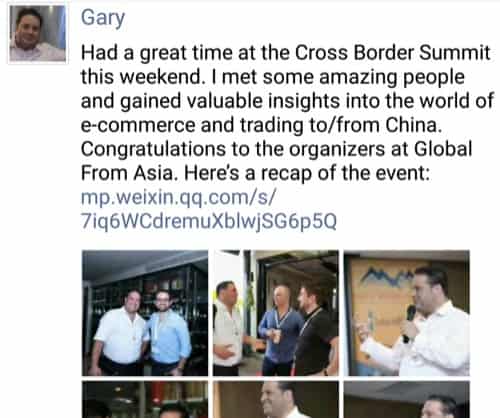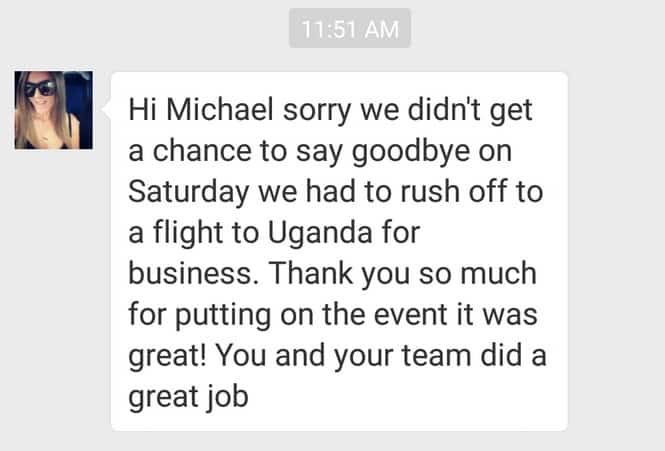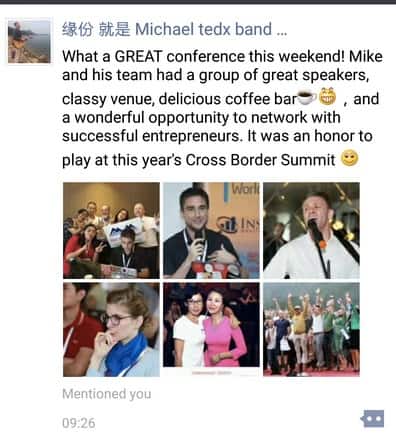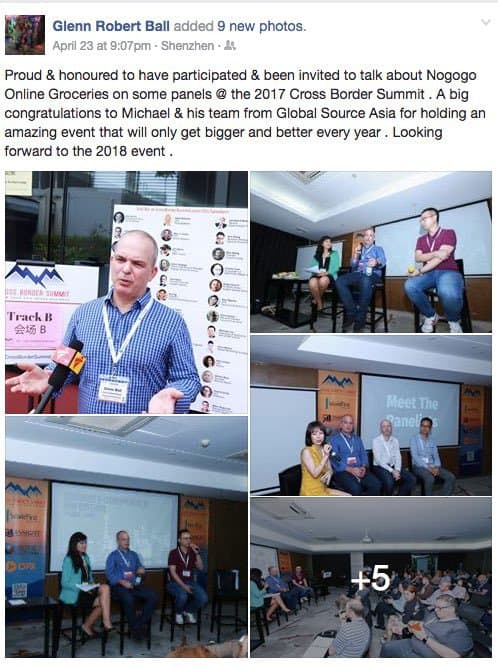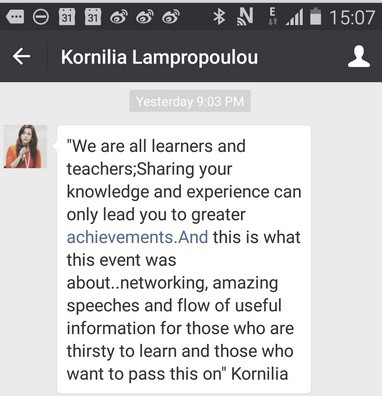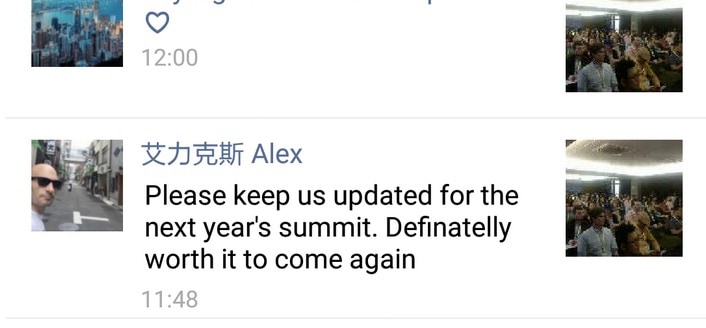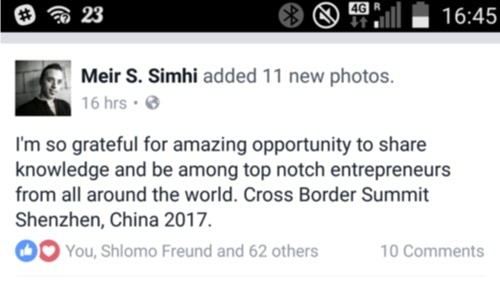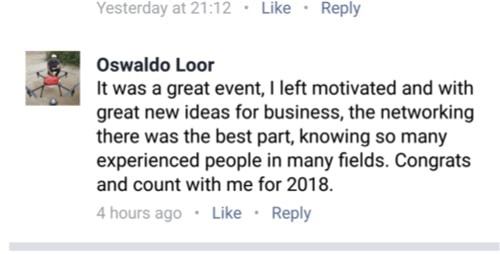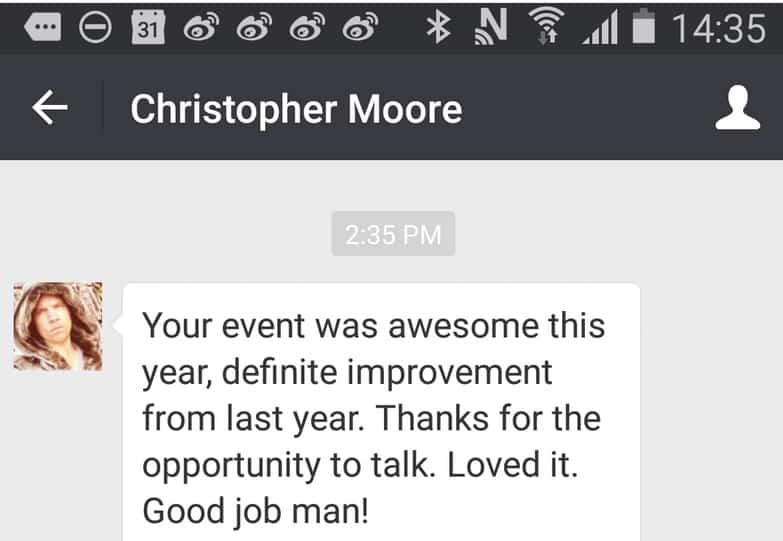 Frequently Asked Questions
Cross Border Car Service with Jasmine
Reserve your ticket today!
---
---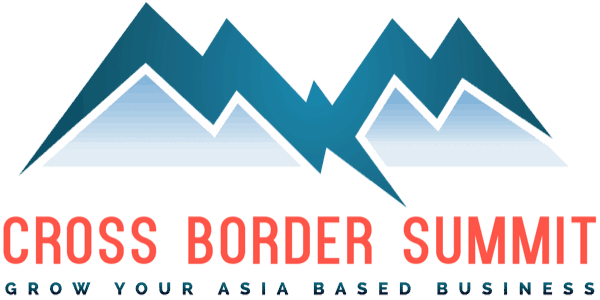 Email us - crossbordersummit@shadstone.com
Call us - +86 15816859376
or +852 5808-4008
Wechat: globalfromasia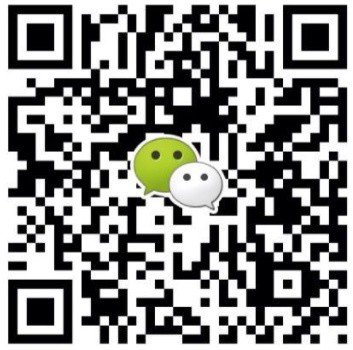 © All Rights Reserved, Shadstone Limited